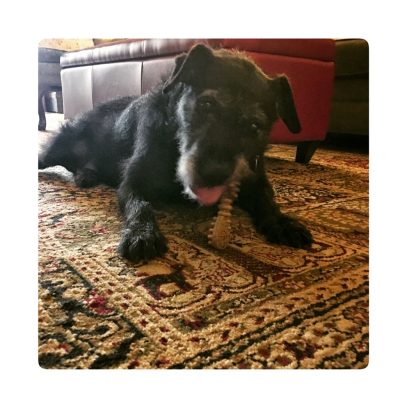 Today is our birthday.  No I don't know exactly when they were born but the girls came to me on 11-3-08 at approximately 18-19 months old, or so the vet thought, so do the gizzintas… Now just Toti and I celebrate together.  She gets a special treat and I get to stay in my pajamas until 2 (even on a work day).
My text message alert, my IM alert, Facebook alert, email alert, IG alert all have different ring tones so this morning sounded like a symphony of love. Complete with crescendo, overture and finale. I am grateful for every one of those notes.
I get to hear people's actual voices, on the phone, that I haven't heard in a while.  My heart is bursting at the sound of Ki, and Bev, and of course, Rere, Terri, and Sandra.
Words are powerful, and poignant, and blessed and abundant.  For every word of love on this day (and during these weeks!) I am grateful.  The words came from near and far, from those I see every day or only once in a while. They came over social media and over dinner tables. They came with pictures and cartoons and gifs.  They came with reminders of where I'd been and what I'd accomplished and they came with the hope of another wonderful year ahead.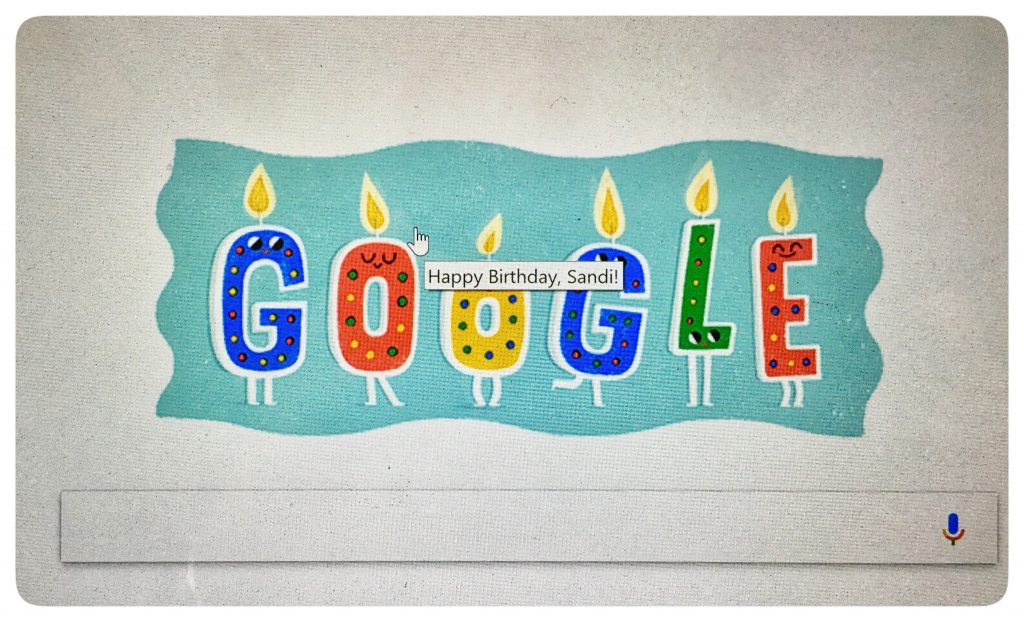 Google knows it's my birthday.  It took me a minute to realize it, I don't know how exactly (clearly I have my own algorithm), I'm not sure if I'm freaked out about it or not.  But they know…
I am officially of retirement age.  Oh don't worry I'm not leaving the best gig in the company until they throw me out, tap me on the shoulder and tell me it's over. They might very well think I've already retired, I'm that far under the radar.  Well if they sweetened the pot I might consider it but those days seem to be over.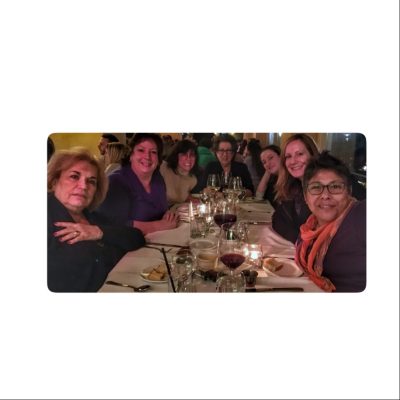 Top it all off with dinner with those nearest and dearest and damn it was a day to remember.  Because February 3rd hasn't always been the best day of my year, there have been times when I could have stayed in bed (fat chance of that now, thankfully) and not many would have noticed but if you do your life's work well you'll be rewarded with all of these wonderful reminders of how your legacy is shaping up.
From the bottom of my heart, thank you for making this day so special. Ubuntu; I am because of you.