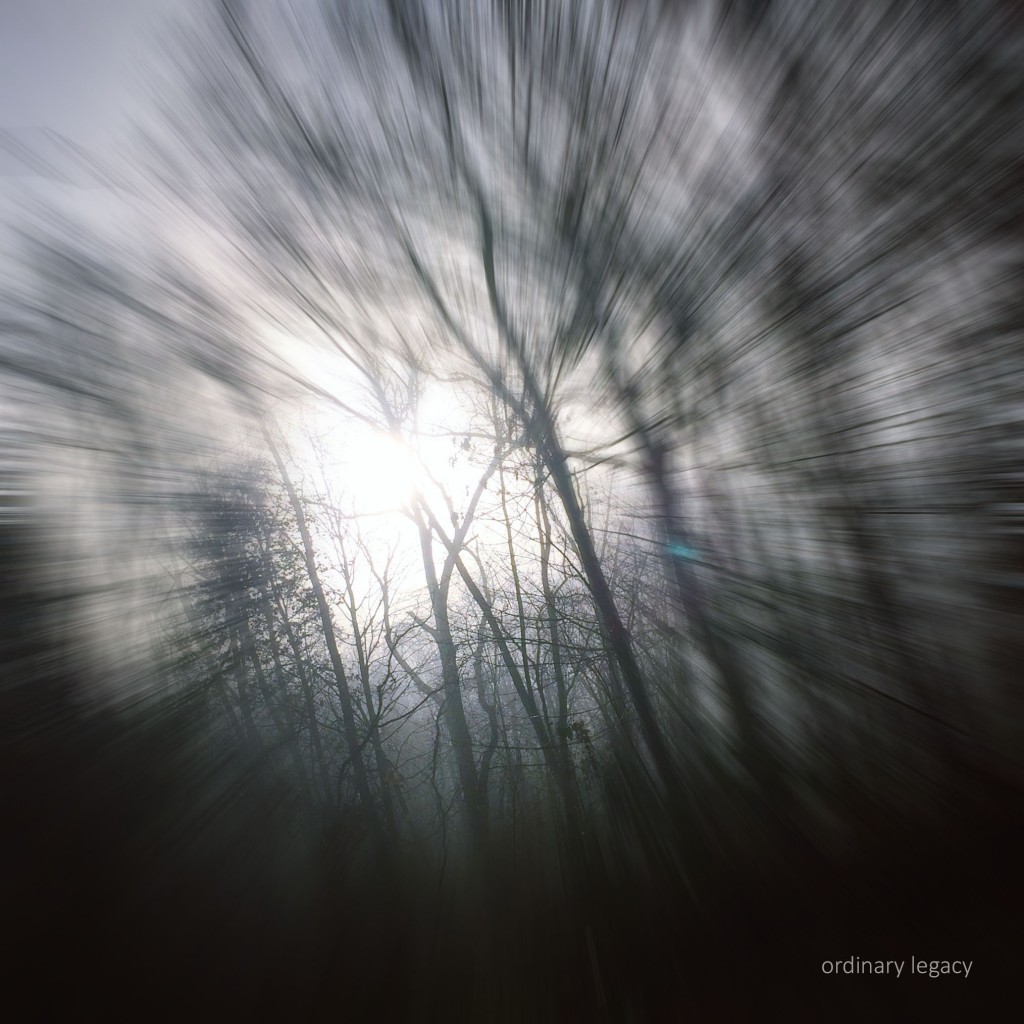 Having a full heart doesn't just mean gratitude. For a holiday that is based in gratitude, Thanksgiving can be problematic because God knows any number of gratitude violations can occur. Having a full heart means feeling the emotions of the day whether they are good or bad, the impact of your world and, yes, gratitude. If you're open to it there are little miracles happening if you're not your heart may ache.
I began my holiday on Tuesday making Stollen, a new tradition I'm starting for my sister-friend Evi. She and her family join us for the traditional "family" holidays each year and I can't picture it any other way now. While Stollen is a traditional Christmas bread, that holiday belongs to her husband, Walter, and his fruit cake. It's a yeast bread, anything can happen but only good came from the yeast this first time out. The house smelled wonderful and I believe it was a welcome addition to the table.
Wednesday is my pre-prep day. The brussel sprouts are roasted, three bags of them this time because somehow everyone decided to like them after all these years. I roast them on Wednesday so that I can have every single one of those crispy chips to myself. They are salty and flavorful and oh so CRISPY! Stuffing is made, cranberry sauce is made, and table is set.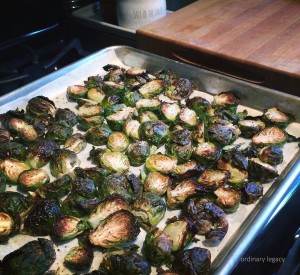 Just as I'm finishing all my prep I get a text from two of my favorite people, the Riley's, who are just sitting down to lunch at our favorite place at our favorite table the day before Thanksgiving when there shouldn't have been a seat to be had. The rules of serendipity kick in and I'm on my way, no makeup, cooking clothes, smelling like brussel sprouts and we couldn't have had a better time.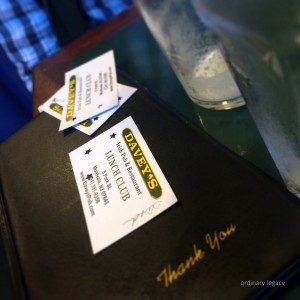 Thursday brings my sister and my mother to the house first. My mother has been practicing going up the stairs and walking each day so that she can make it into my home. She was a champ! She has also been having a wonderful love affair with our Toti Nonna, the dog who I'm sure was the motivation for all that "practice". I am convinced they are saving each other on so many levels. It is an amazing thing to watch them together. It really fills my heart, and everyone else's.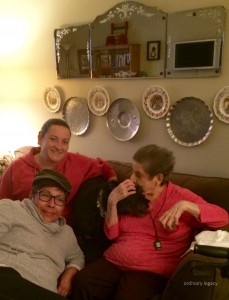 Every once in a while when I cook in my kitchen I feel just the slightest twinge of regret for the magnificent kitchen I left behind. My kitchen is very tiny but then when I see the miracle of something going from raw to roasted, the ease with which I can move around and the number of people who feel comfortable in my home I let the twinge come and let it go just as quickly.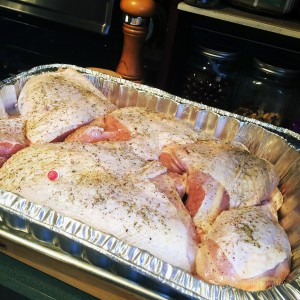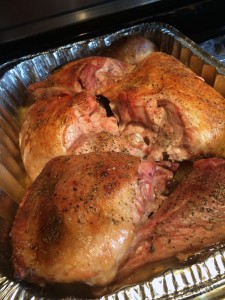 I'm sure my sister is feeling the same thing in reverse. She is enjoying her magnificent kitchen and turning out some fabulous dishes where she was once an onlooker to Honey's domain. And it was Honey's domain from which came incredible meals the likes of which we won't see again. I wait all year for her pumpkin pie and she truly truly truly outdid herself this year. My heart swells when I picture her at her baking counter with her Cuisinart and KitchenAid mixer putting together her newest rendition with shortbread crust and creamy amazing filling. She brings two, I put one away to enjoy throughout the weekend but it "must be gone by Sunday" or I will never get back to a normal diet. The new rendition is a keeper that I will enjoy year after year, right?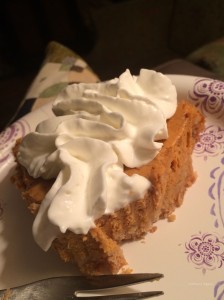 Each year when we are all around the table I manage to get a picture. I never really manage to get in the picture because…well you know. This year however through the magic of IPhone, a rigged stand made out of binder clips and delayed exposure I got in!!! It's a beautiful picture and I'm so thrilled to have it but it makes me laugh. We all have a perfect smile as if we are looking at someone taking the picture, but really we're staring at the phone, counting down one second away from bursting out laughing. As if the picture weren't enough we have that silly moment as well.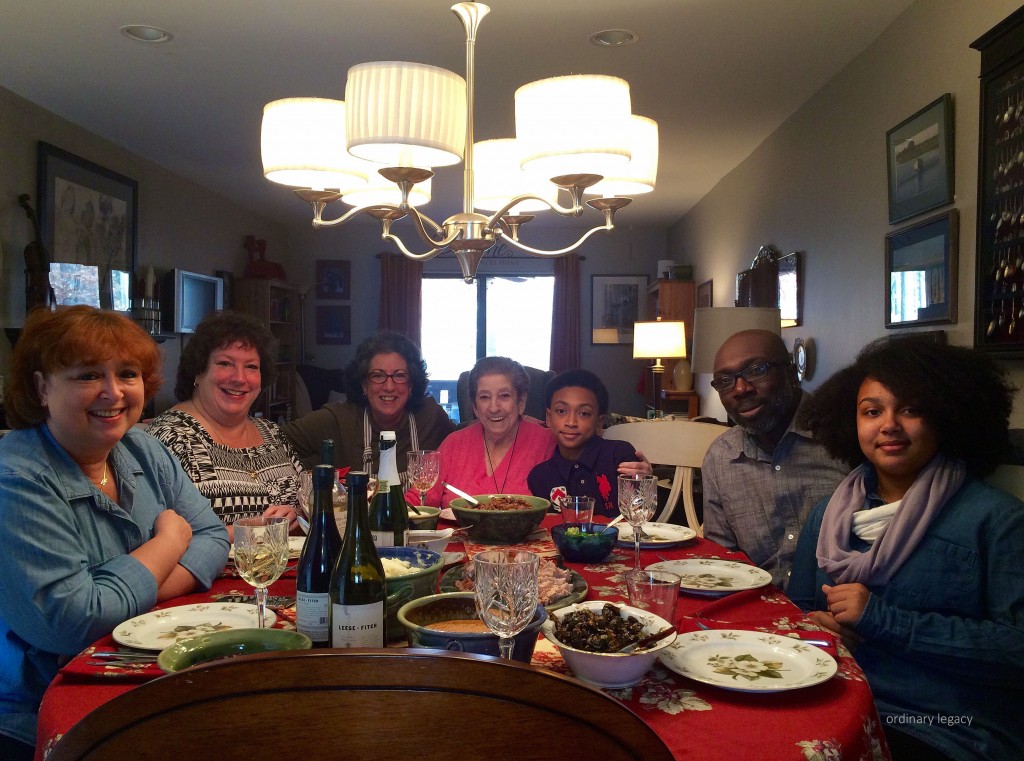 Surrounded by people I love, Mom and Terri going home early but far later than previous years, the Girls coming in with hugs and love, still others coming in like a whirlwind in need of a friendly atmosphere, the over lapping and fellowship among all just goes straight to the root of life on Stowe Lane. Texts from friends, a wonderful phone call from my newest old friend, too much food, way too much wine, so much laugher, complete exhaustion at the end of the day, or rather the three days, my heart is full. I am in awe of the love that resides in this home, of the people in my life and the good fortune that I've found. It all came home to me the next day on our walk, we were cutting through the fog, figuratively and literally from the "richness" of Thanksgiving, and the sun made its way out.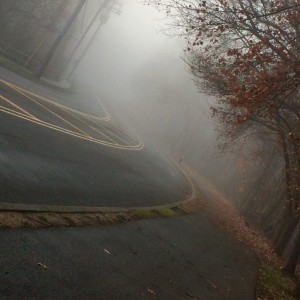 I saw a heart in that emerging sun, I see a sun in my emerging heart…