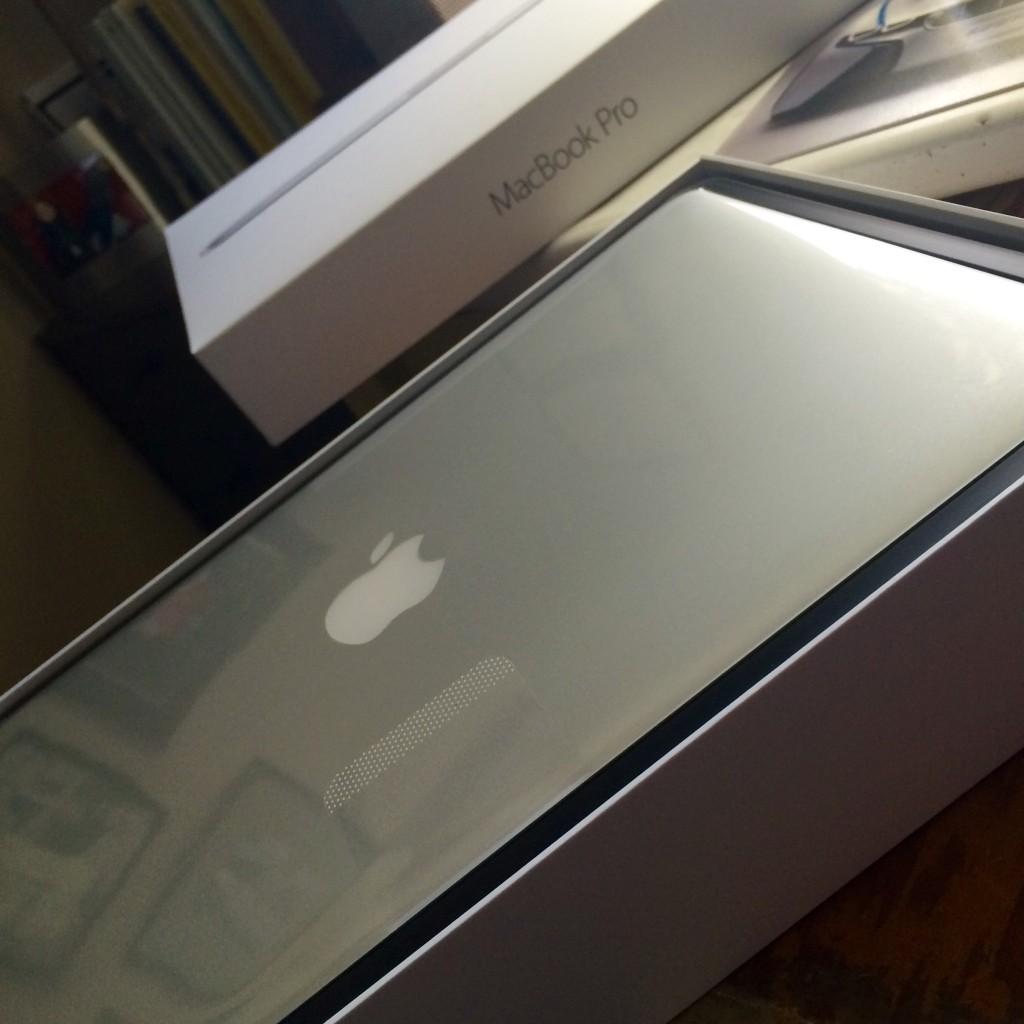 They say a comfort zone is a nice place to live but nothing grows there…I have been in computer hell for the last three weeks.  My saving grace is fleeing the world of Windows and joining the Mac world, or so I thought.
My Macbook Pro arrived on Friday, I was "waiting-for-my-secret-decoder-ring" excited.  Open it up and it is beautiful and light and the screen has just the most amazing resolution that it takes your breath away. Let us begin, how hard could it be, I've got an iPhone, I've got a iPad mini, I'm Apple literate.  Not so fast…what the hell is this?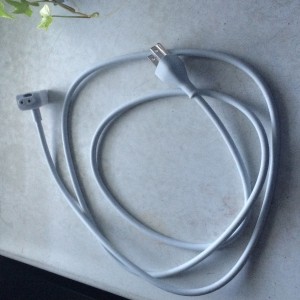 I shoot off a text to my Apple Guru and he says power cord…there is nowhere on this super slim machine to plug in anything that looks like the end of that cord.  Nothing.  Seems the adapter comes apart and that end slips into the adapter after you pull off the prongs for plugging in the adapter…stay with me here.  I had just had a fit about Apple being so damn high and mighty making the adapter too big for the power strip and lo and behold it turns out they are genius…pun intended. Did I mention I'm a PC girl for the last 35 years?
Ok now I'm ready. Let's start with email…not so fast, what do you mean you can't connect to the server?  My iPhone is connecting to the server, my iPad is connecting to the server…In the interest of saving my sanity and this brand new shiny Mac, I pour a glass of red, had dinner with my sister and went to bed.
Day two brings me to the Apple store where all the kids know everything there is and I'm set up with Russell who is patient and fabulous and hooks me up, email in place, here are a few tricks to keep you out of trouble and I'm on my way.  I get home and not so fast, why are these emails from three years ago?  In the interest of saving my sanity and this brand new shiny Mac, I pour a glass of red and park my ass outside the enchanted forest on the deck.
Today I decide to act like a child/use my beginner's mind and just be with the Mac, we will have an understanding by the end of the day.  And so I begin, one step at a time, deleting email and adding them back, downloading the programs that are dear to me, essential to my work and future, dropbox, photoshop, up to google to learn how to set up my Mac so that my images open directly into Photoshop…oh I'm gettin this.  By the end of the day when my Apple Guru checks back in I can say with confidence that it's going to take me a minute or two but I'll be fine.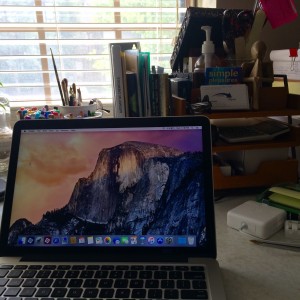 I spent a minute or two, a bottle of wine and several cups of coffee over the last three days beating myself up for not being like those little kids that can open the box and be up and running.  Did I mention I've been a Windows girl for the last thirty five years?  I come with context and experience and expertise from a whole another operating system, those darling kids do NOT.  The irony is not lost on me that my personal operating system may have been a bit…something, and it too is being tweaked over and over again.  But true to my core I will practice slinky syndrome over the next several weeks, poking in and backing out, asking a million questions, living on google until I really see how this baby works. Hopefully it will NOT turn out like the many slinkys I tried to figure out.  To the future….stay tuned, stick close Guru.