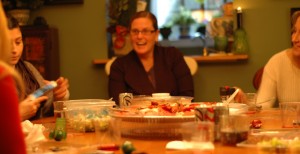 Once upon a time a long time ago I lived in the land of obligation, see and be seen and just show your face.  Mercifully, I don't live there anymore and can practice the art of selective celebration.
Begin with a catchup with dear Franny, then a funny, loving, and confirming dinner with my beloved Cookie Club, on to lunch the next day with the Rileys where we proceeded to leave our joyful mark on Davey's.  Sunday with my friend Linda to celebrate food, friendship, and I let her lament for a minute. Oy, just for a minute and she's back to her funny, warm and grounded self.
The best way to celebrate on your own terms is to throw a party, enter the 2nd Annual Car Hag Lunch. Car Hag; a term of endearment originating from a man in the car business who was generous with his knowledge, respectful of the strong women he worked with and supportive of their fight for equal ground.
These are not the politically savvy women but those women behind the scenes that know how to get it done.  They are part of the underground network of women who know like they know, the ones who, too, can slap you so hard you think you got a kiss, who tell it straight up, no frills or fuss, the ones you'll always ask first.  Car Hag is not derogatory, if you don't like the name you probably aren't one.
What a delight to have them on Stowe Lane.  Oh the stories they could tell, and tell they did but like Vegas, what happens on Stowe Lane stays on Stowe Lane.  We will do this again and again, though we'll need better scheduling next time bearing in mind, forecasts, days off, month end, and on and on in the land of automotive.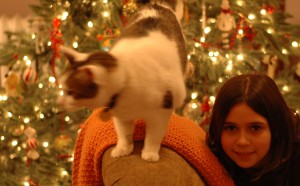 Christmas Eve with my best friend, Sandra, and her family.  I am honored to be with them each year, to watch them grow, to share in the food prep, to ground her from the inevitable mother daughter button pushing, to exhale and know that I am completely loved and exactly where I'm supposed to be.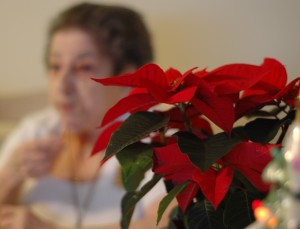 Christmas morning with my Mother and Sister and the traditions that go with the many years of sharing Christmas morning together.  Breakfast, gifts, coffee, all tweaked a bit over the years but still basically intact.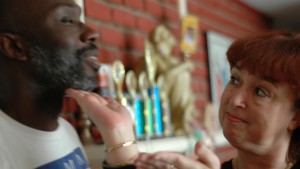 On to my adopted sister, Evi, and her family for a visit and to drop off Walter's fruit cake…stop it, this one is good, and I made it.  It's not your usual fruit cake but light and fresh and delicious.  He eats it all himself.  Fabulous.  Catch up with the kids, unavoidably leaving with some of their germy germs, which I am unable to fight off.  I don't have any kid immunity but oh how I love them to bits.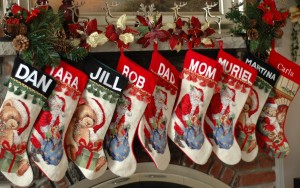 Next stop Cookie's for kisses and a flyby drop off of the Italian cookies and back to Stowe Lane I go.
One of the best ways I know to celebrate is with my camera.  Clicking my way through the season so that once I'm back on Stowe Lane I can savor each moment.  And that's my gift to me.  I call myself an accidental photographer firmly believing that if you shoot enough and make yourself just short of a nuisance you can capture the moments that make celebrations special.  Those ordinary moments that can be relished for years to come.  My technical ability would certainly be called into question by any self-respecting photographer but I no longer care about technical excellence.  I care about the moments and the memories and the surprises that come out of my camera each time I download, things even I didn't realize I captured come to life in front of me.  Let's see, ordinary moments in time captured with loving surprises included.  Yeah, that's my idea of selective end to end action and a wonderful celebration.