You don't have to be a gardener to benefit from these rituals, they will fit almost anywhere.  In fact, they already reside in kitchens, business and just plain daily living. They are born from common sense, you remember that right?
Start Early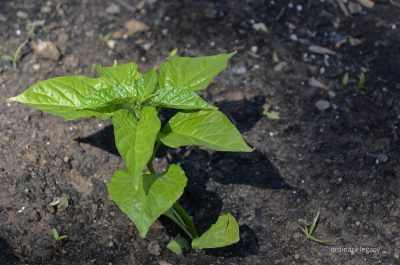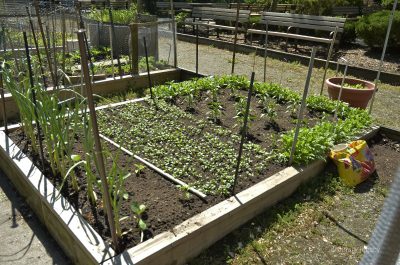 If you're going to get anywhere in the garden, or any of the above alternatives, you've got to start early.  Plant at the optimum time.  Seeds and seedlings (or ideas for that matter) have an optimum time to go in the ground not just to survive but to flourish.  It makes no sense to defy your cleared frost date or you'll find yourself starting again.  It makes no sense to plant fall crops at the beginning of spring.  You'll want a progression that builds on the changes of the growing season (or the market…) to take full advantage of the varied conditions.
You'll also want to start early in the day.  Before the sun beats on your back and exhausts you and burns you (or burns you out).  Pace yourself to the environment you're working in, be aware of the changes and use them to your advantage.  For example, get your plants in before the rain so they get a good soaking and weed after the rain when the soil will yield to your hoe.
Gardening Mise En Place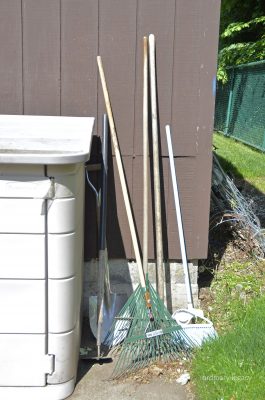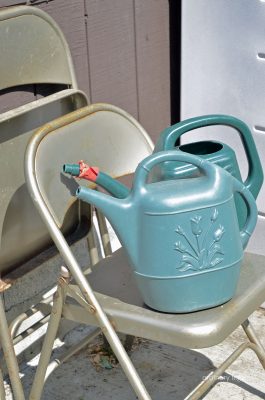 There is no difference between kitchen mise en place and gardening mise en place.  Everything must be in its place in order to conserve your energy, insure good flow, prevent injury, and make this gardening work a pleasure.  Another part of mise en place is to clean as you go.  At the end of your morning in the garden when you're done you're done, no back and forth and diminishing the joy you've just experienced with gathering and cleaning the multitude of tools you've used.  More than anything this insures nothing will be left behind in the garden. There is nothing worse than wondering where the hell that damn trowel went…
Protect Against Intruders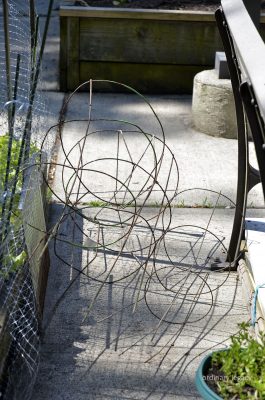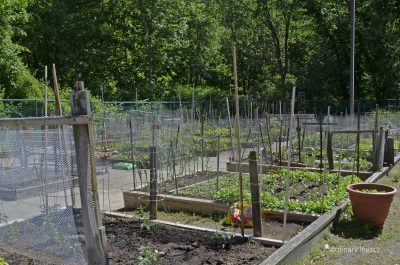 In a community garden there are a different set of intruders.  There are the rabbits.  There are the deer.  There are the birds.  There are the residents…and yes there are the other gardeners.  It's true there are times we just can't help ourselves.  Just one seed pod.  Just one cutting. Just one clump of this overgrown name the perennial.  We don't mean to steal, in fact I don't think any gardener considers this stealing but just the same we sometimes forget to ask first.
Fencing becomes one of the most popular ways to protect against intruders and many a community garden becomes strewn with ingenious and elaborate fencing. Most gardeners prefer not to use chemicals to keep pests away, especially if they are growing edibles, so any number of home remedies can literally stink up the place.  This too might keep away the human poachers.
Rest and Pace Yourself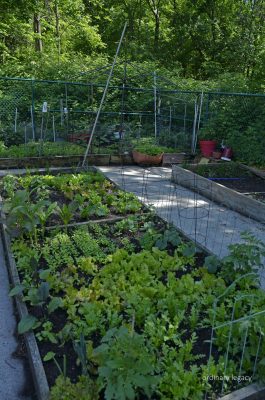 Gardening, especially at the beginning of the season, can be back breaking work.  I've learned from the elder gardeners to set small tasks for myself and assign them over the course of different days. I can see the changes in their gardens each week when I return.  It is incredibly hard to do but in the end it prevents me from becoming debilitated too early.  I do get there eventually (not debilitated)…and by that time the garden just needs occasional grooming and then of course harvesting.
Sing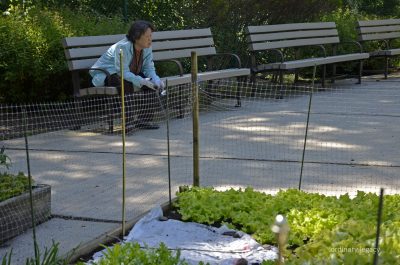 This is the equivalent of whistling while you work.  Gardening is like many pastimes in that it is at once joyful and frustrating, you know like golf. But occupying all the areas of the brain can reduce the frustration part of whatever pastime you call your own while increasing the joy centers. Science says so and despite the recent maligning of scientific findings, I still believe in it wholeheartedly.
This woman was clapping her feet together to release the dirt from within the treads of her shoes just moments before I took this picture.  All the while singing in her native language delighted that she had completed her morning in the garden.
Our lives are full of rituals, they are a combination of habit and proven technique.  Without them we just go face first into one thing or another without a compass or guidebook.  They are ordinary and brilliant and give us comfort and guidance especially if they are handed down by those who have become experts.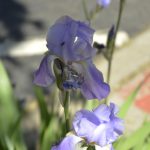 Enjoy your week.