You may never know what results come from your actions, but if you do nothing there will be no results….  Mahatma Gandhi
Welcome to Ordinary Legacy.  Over the last several years this little blog has highlighted the ordinary moments in people's lives that are creating their legacies. Are you one of those people who longs for a community of and about people who are living their lives the way they want their story told?
You might consider bringing your stories here because you know that it's not about children, or how much money you have or about the "stuff" you have.  It's about what you give away to your  children, what you do with your money and turning "stuff" into experiences that can be treasured.
These are ordinary people creating extraordinary legacies simply by making their way in the world deliberately, doing the best they can with what they have, savoring moments in time knowing full well that in the end (and there will be an end) only their story will remain.
There comes a moment when you realize that each and every day is a gift you can give to yourself and to the world…that someone may speak your name when you're gone and remember you fondly.
Always remember that you have lessons to teach as well as much to learn. That combination is powerful in the present moments of your life. Do you ask yourself if your actions or words are representing you the way you want to be remembered and who you are now?
Ordinary moments can have the most meaning, the biggest laughs, and the greatest payoffs.  So many of the celebrations remembered most are the ones that happen spontaneously, and some of the fondest memories can be as simple as time spent with a friend.
Legacy in its definition is a gift.  So many people mistake that gift as tangible when in reality it is not.  Live your life the way you want your story told, you have the most to offer simply by being you.  You may recognize yourself in many of these stories and you may be moved to share some of your own.  Even just a small comment could prove beneficial to both you and someone reading. Join us, share, and gather.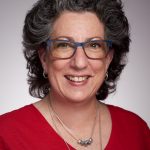 Sandi LoConti is a woman, writer, story preservationist, accidental photographer and lover of all things ordinary. She is the curator of Ordinarylegacy.com dedicated to gathering and preserving the ordinary stories that make up extraordinary legacies. She believes in food for thought and moments in time.  You can find her on Instagram @ordinarylegacy or #lifeonstowelane