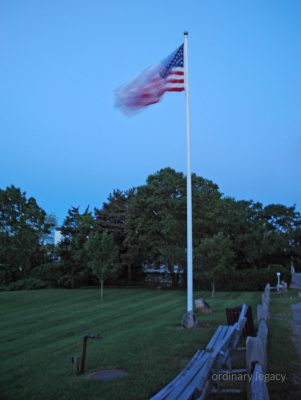 As is so often the case, people will come and go from your life. Especially on this weekend I think of many of those people. I don't have war dead but my heart breaks for those who do. What I do have is gratitude for their sacrifice and I find myself taking moments here and there over the weekend to pray for them and theirs.
While this weekend is about honoring those lost in sacrifice to our country I can't help but honor one lost too soon. I tend to question why sometimes but I could almost hear him answer with another question, "how would you know?". That question was the answer to many a question over the years. I hadn't thought of him saying that for quite some time.
I was reminded of that question, while watching Grace and Frankie of all things. That question and the concept of relevance. "Am I relevant", asked Grace and all I could hear in my head was, "how would you know"?
Every person who sacrificed their life for our country became instantly relevant. Not only to those left behind but also to those who live in freedom because of them. A person who lives an ordinary life becomes relevant to those they leave behind also but "how would you know" if you're relevant among the living?
The fact is you won't know unless the living say and do something to assure you that you are, indeed, relevant. I believe in that whole heartedly and hope I'm doing enough of that. There is a song about if I die young bury me in satin, lay me down on a bed of roses, sink me in a river at dawn, send me away with the words of a love song. While that die young ship has sailed for me every time I hear that song I think DON'T DO THAT. Don't come and say and do when I die, come now, say now, do now and think of me now so I know like I know that relevance is real and I am it. I will do the same for you, that's "how we'd know".
Many minds will wander this weekend to people who have come and gone from this life and I urge you to have your moments, like at the sound of taps.  But I also urge you to stay among the living where you can be comforted and assured of your relevance and you can do the same in return.