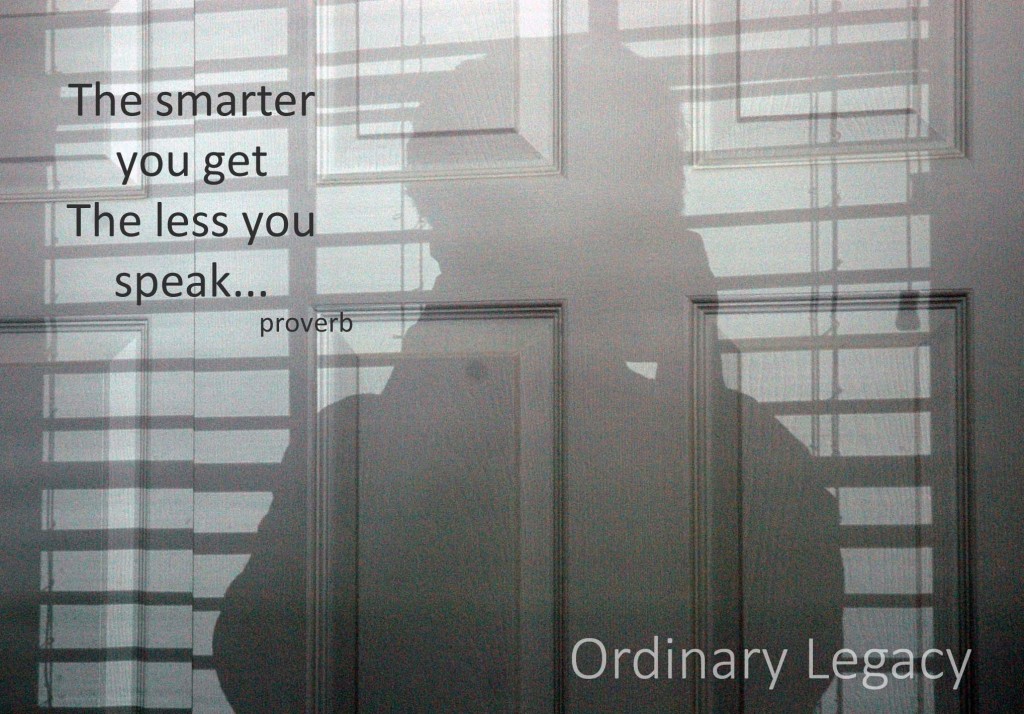 Anne Lamott, my favorite spiritual rantist, let loose on her Facebook page today about what people should say in certain situations.  It is brilliant and you should read it if you haven't already.
I've been in several situations this week that relate.  My own was on Memorial Day which is notoriously a somber nostalgic day for me.  Add to that everyone plucked my last nerve, because do you still not know the difference between Memorial Day and Veterans Day.  Nothing was moving fast enough for me, I was due for a pity party extraordinaire, and the day just wouldn't end fast enough.  It wasn't even a full moon.  Enter my best friend Sandra, who has an uncanny ability to just pick up the phone for no reason and get bombarded with my shit.  To which, she listens and nods (even though I can' see it) and then says a few words of brilliance at the end of my rant that puts a bow of validation on it and tells me to pour and inch and take the rest of the day off.  I barely even remember what those words were but they worked just like they always do.  The funny part is she doesn't really trust that so she keeps me on a kind of "watch" through the next day…just in case.
Then another dear friend learned of her mother's stroke, which left her devastated and helpless being so far from her mother.  There are things as adults of a certain age that we know are inevitable yet we are struck by them none the less.  We had an entire discussion by text…how the hell do you comfort someone and read their emotions by text.  It's possible if you know them very very well, if you know what their underlying pain is, the pain they only show certain people they trust.  It can be done if you create a vigil of keeping in touch and checking in.  It can be done if you mirror what they are saying and just let them know you're there for them, which is infinitely easier by text.  This is a day by day, minute by minute situation uniquely suited to the instant messaging phenomenon.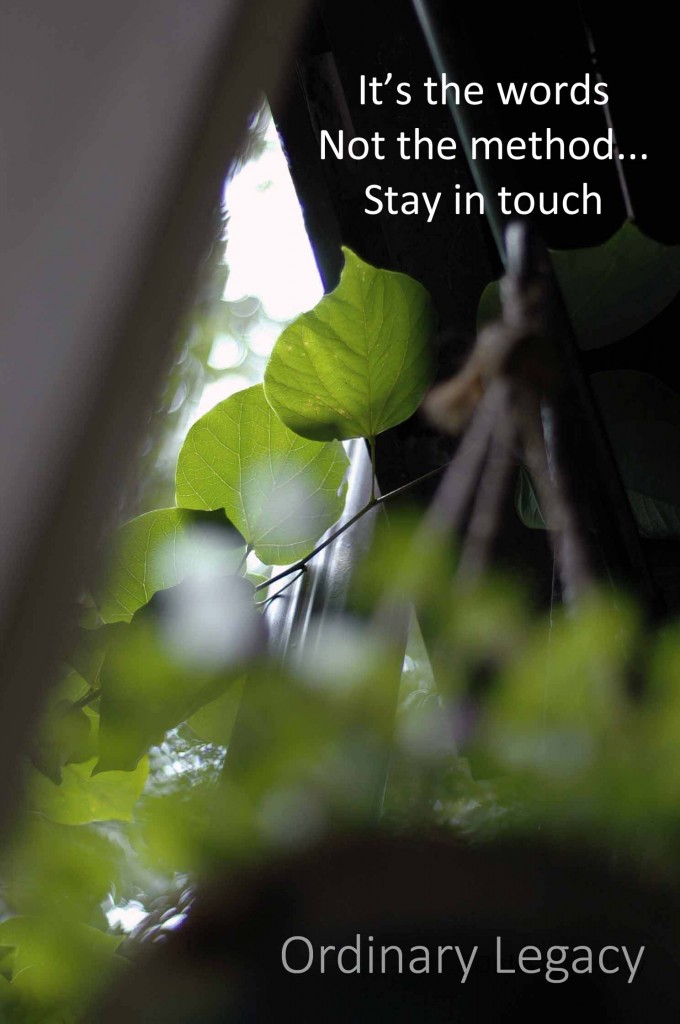 There is a relatively new practice where people create a Journey page for someone who is ill.  It becomes a place where progress can be shared and prayers can be exchanged and all manner of positive discussion can take place.  There is a huge initial outpouring from friends, family, coworkers and acquaintances, note the word initial.  There are the best of intentions from each of the participants but somehow people drop off, especially if the progress isn't good. It becomes uncomfortable and people can't seem to find the words.  This makes me at once sad and pissed.  I get it, you don't know what to say but it's a commitment people sometimes don't realize.  Someone has to keep that commitment, yeah I know.  Perhaps post, haven't heard in a while, how's everything?  Just thinking of you.  How's the family?  Anything you need?  Be the person who starts the conversation again, even if it's uncomfortable, say something.  They will appreciate it more than wondering where everyone went.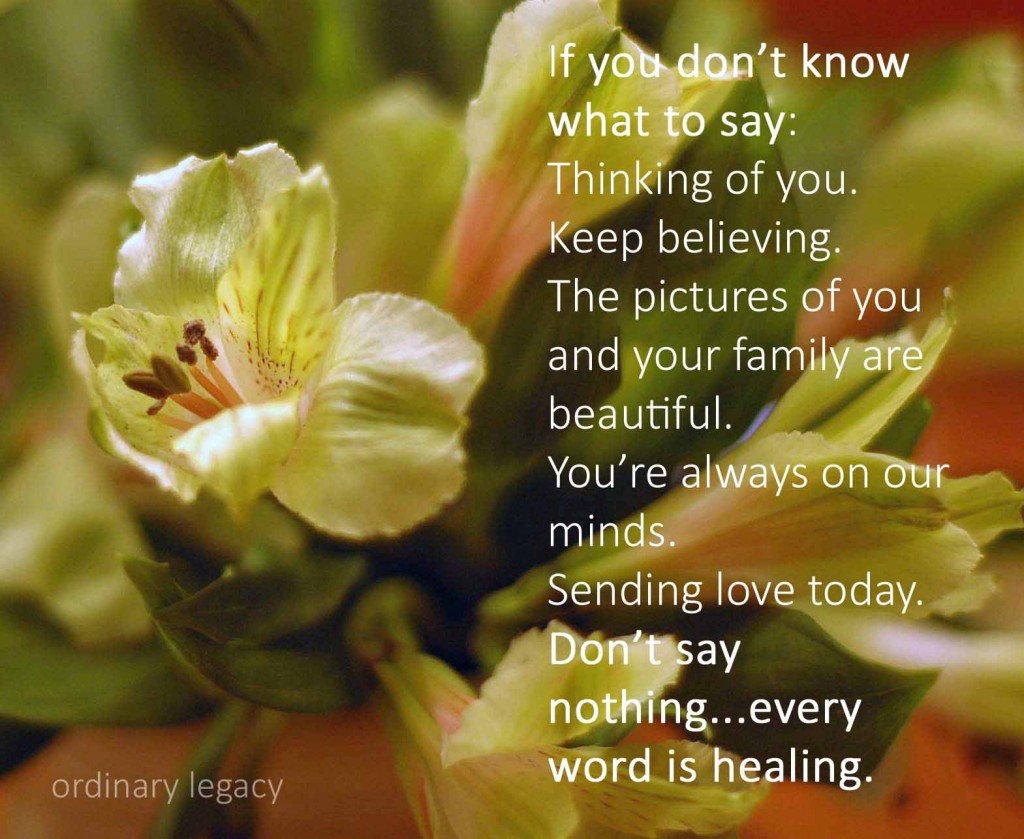 There are times when it's better to react with no reaction like me wanting to tattle on the guy that's taking up valuable parking real estate with his third car (which he's not supposed to have) only to find out it might be because it would be easier for his near death dog to get into from that parking space.  My constant nagging myself about checking my motivation proved invaluable in this situation because I kept asking myself why does this bother you so much.  What makes you so righteous…amen, keep checking that motivation.  My sister is having a similar conversation with herself about a friend of hers and I'm pretty sure she's coming to the same conclusion; some things are just not yours to speak to…
In the end I think I gave some solid advice to someone just going into divorce mediation this week.  I suggested she make a list of what she wanted posed in the most positive light possible starting with the things that would be easiest to say and for the other to hear.  The list is important in these instances if one tends to get flustered and God knows you can live much easier with yourself if you've taken the high road.
"listen before you speak and if you speak with truth and compassion for yourself and himself it will be exactly as it should be…"
Do with that what you will.