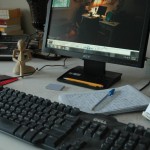 I am a lifelong learner.  I learn from everything, stubbed toes, and wise women, getting caught in the rain, books, fathers, music and the day to day routine.  Everything I learn becomes part of my legacy, how could it not.
But it's not only me, everybody is creating a legacy, young and old alike, I mean everybody.  In listening and reading about other people's lives and living my own life (which is nothing like minding my own business because you know like you know I can't do that) certain lessons have begun to emerge.   I want to explore those lessons now that they seem so blatantly obvious.
Legacy lessons are little tidbits and light bulb moments in everyone's lives, they are the nuggets you leave behind for others to follow (or not) and little sparks of your being that prompt people to say:
Remember the time…
How funny was…
So and so taught me…
Fill-in-the-blank used to say…
I remember…
I'm tired of writing about me (well not really) so I've begun collecting some of these legacy lessons from others so we can begin to share all that makes us who we are and what we will leave behind. Oh don't get so "let's not talk about that", nobody gets out alive.  And if you're going to leave a legacy you may as well have something to do with it.  I know like I know that we are all extraordinary legacies in the making.
Check the Ordinary Legacy Facebook page for the lesson prompts and share your stories.  A hint, we all come from one…