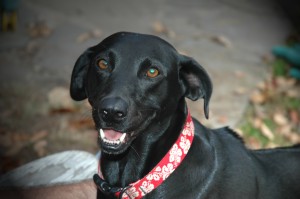 Sassy LoConti crossed the rainbow bridge on Christmas Day 2012.  She was a brave little girl who survived Katrina while pregnant with five pups.  She gave birth at a kill shelter in Georgia but was rescued, pups and all, by Ruth and adopted into the LoConti family along with one of two surviving pups, Tootsie.
She had three or four bouts of cancer and her Dadda took good care of her even if it meant a huge financial sacrifice.  She did the best three legged walk after each surgery, ever.  She damn near killed me when she took off after a loud mouth duck at the Manse Barn pond because I was too stupid to let go of the leash.  Yeah one day before leaving for the Cape I slammed down on my shoulder.  She came over to me and just licked my face, making it all right.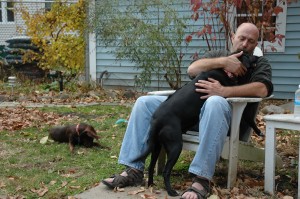 I knew I couldn't take you with me but I never once thought you could be in any better hands than with your Dadda.  You needed each other and you took good care of each other.  Never did I forget you, never will I forget you.  Go in peace little girl, your fight is over, now you can rest.