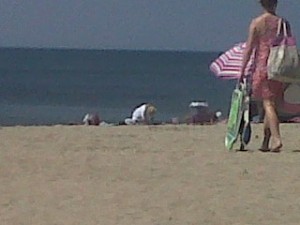 I always rely on the fact that the Cape will be at least ten degrees cooler than New Jersey.  Not today, its in the 90s.  Unheard of in June according to all the bitching I hear at the Buckie's when I'm getting my latte.  Doesn't stop me from getting my usual screaming hot latte and blueberry scone to have at the beach.  As my mother would say, you need something hot on a summer day to regulate your body temperature. Ok Ma.
I really enjoyed the beach today because even though it's hot there is a wonderful wind coming off the water to keep things from getting to bad.  I'm reading, relaxing, thinking, sleeping.  Perfect.
I normally go back to Willow to walk the dogs, give them fresh water, have lunch and just get out of the sun for a while but today I linger.  There aren't too many people around and it's calm and I'm really enjoying my book.  Back at Willow the fan is going for the girls so they'll be OK for an extra hour.  I enjoy the people watching on the beach, it's mostly young families and locals and the over heard conversations can be quite interesting.  There is one group of women that sit off to the left side of the beach and preside as only the locals can.  One year I put my chair in their spot and boy did I get an earful, not directly mind you, but overheard in the wind was just as effective.  Never did that again.
I've been invited to have dinner with Trudi and a few of her friends tonight.  I wasn't entirely sure I'd be up to it after a 90 degree day on the beach and I'm not always sure that I'll fit in up here on the Cape so I was tentative at the invitation.  What the hell am I thinking?  If I'm going to break my habit of isolating myself then I should go.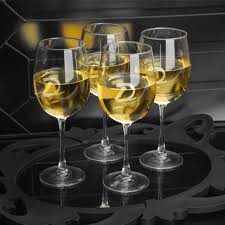 I picked Trudi and one of her friends up and off we went to The Port in Harwichport for dinner.  What an enjoyable evening with three wonderful, well read, well-informed and funny women.  We shared a bottle of wine and some very interesting conversation over fresh halibut that was delicious.  Trudi, ever the considerate one, asked me to elaborate on Ordinary Legacy.  I'm still working on my elevator pitch but thankfully everyone could relate and share some of their own legacy stories.  Thank you Trudi, for the invitation and for your support of my little passion. A good time and a most comfortable atmosphere with good food, wine and the company of three very interesting women was most appreciated.